Installation​
You can install the plugin from WordPress admin panel , go to Plugins -> Add new search for paytomorrow and click on activate.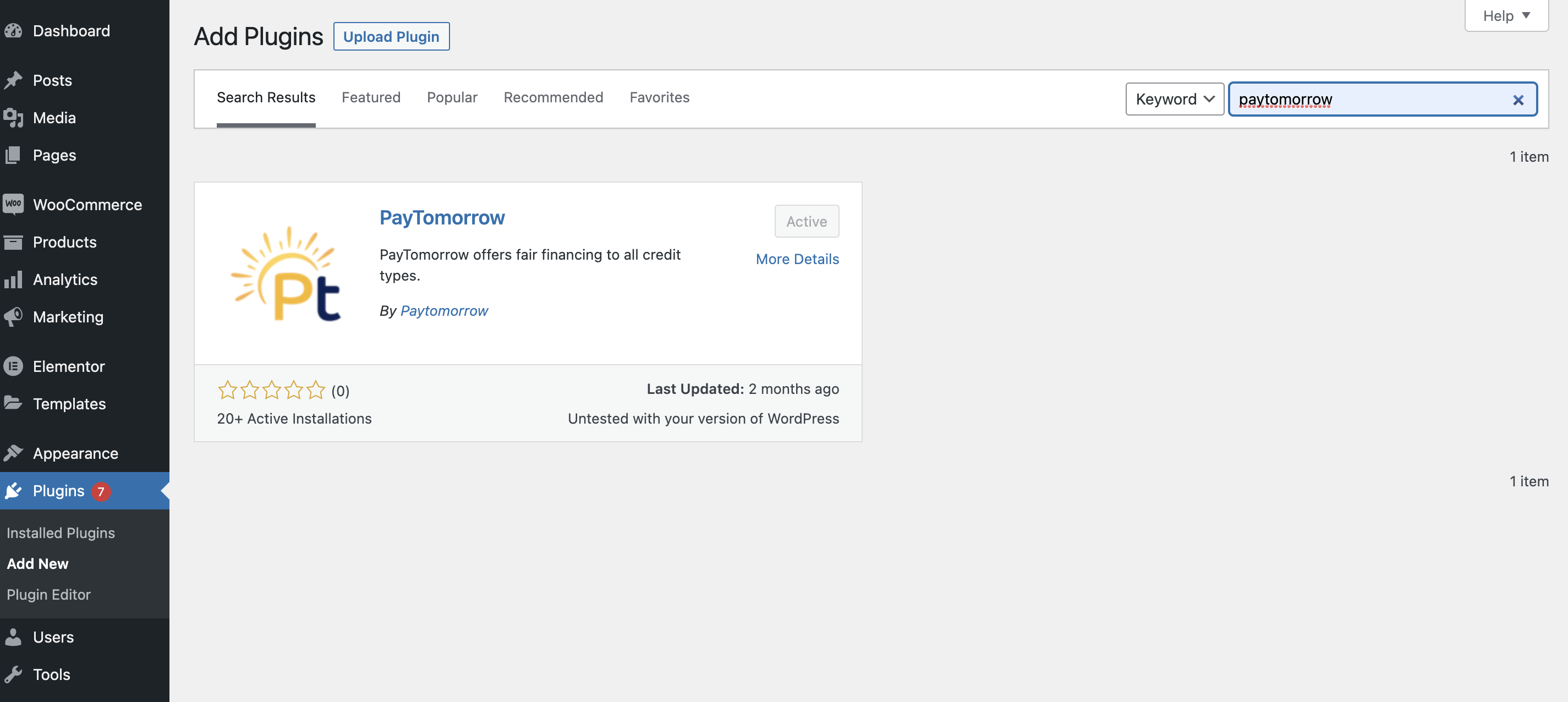 Enabling PayTomorrow Plugin​
Once installed, head over to WooCommerce -> Payments -> PayTomorrow -> Manage and configure your plugin. Here's a couple of screenshots of what it looks like.
PayTomorrow API credentials
**Screenshots are for representational purposes only