Pre-Installation​
Before we begin, the PayTomorrow plugin requires the use of the Optimized one-page checkout. To change this:
Go to Advanced Settings -> Checkout
If you see a "Checkout Type" field available, set the field to the Optimized one-page checkout. If you do not see the "Checkout Type" field, you are already using the Optimized one-page checkout.
Installation​
Navigate to Store Setup > Payments and choose one of the offline payment options that is not being uses, for example "check".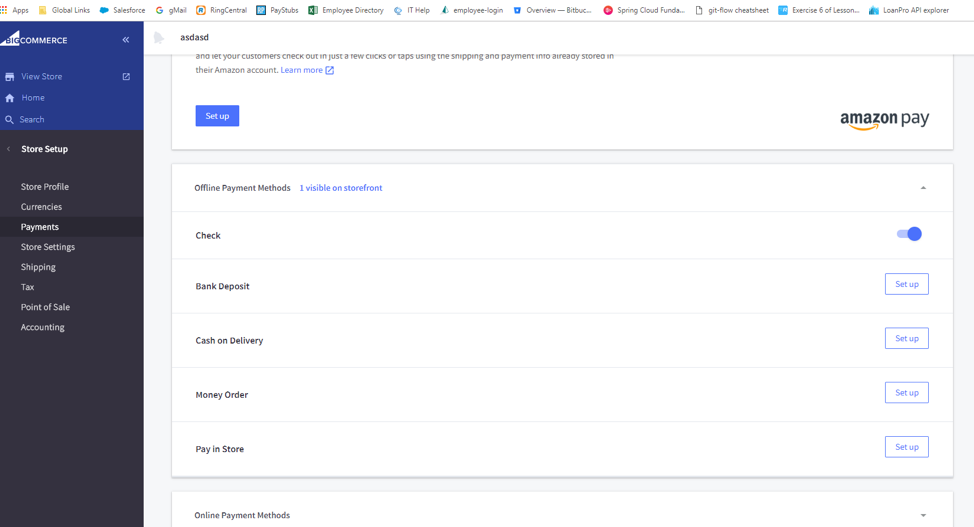 Click Set up, set the display name to Paytomorrow# and set Available Countries to United States.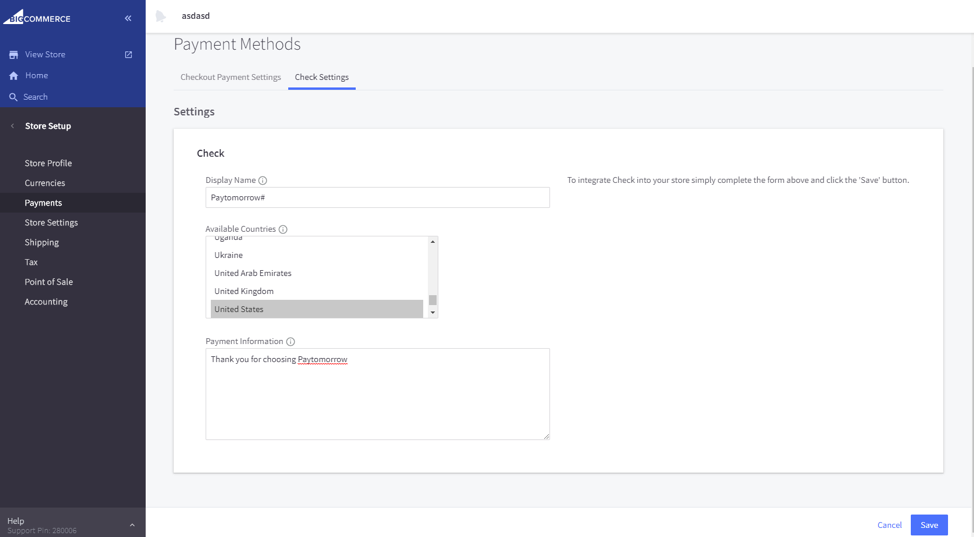 Go to the market place, look for Paytomorrow and install the app.

When you install the app you will see the screen bellow. Please enter the API username and API password for the environment you want to use, staging or production, and make sure to check the use Sandbox if you want to use staging.
PayTomorrow API credentials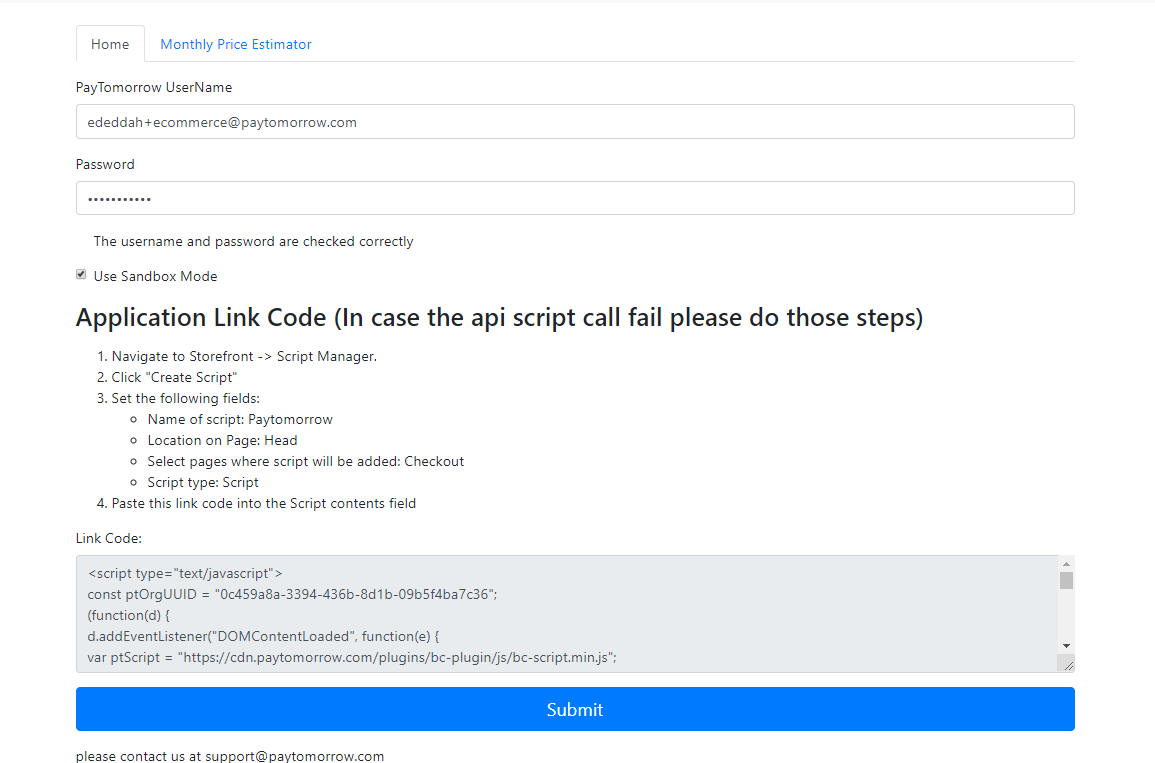 Monthly Price Estimator(MPE)​
Appends PayTomorrow's estimated monthly price to the desired CSS selector and adds an iframe that will be displayed when a user clicks on the monthly price.4.
For More detail about Monthly Price Estimator you can check MPE section in documentation under Marketing Tools
If your password and username are correct you will be able to see some code and instructions. Please follow the instructions.